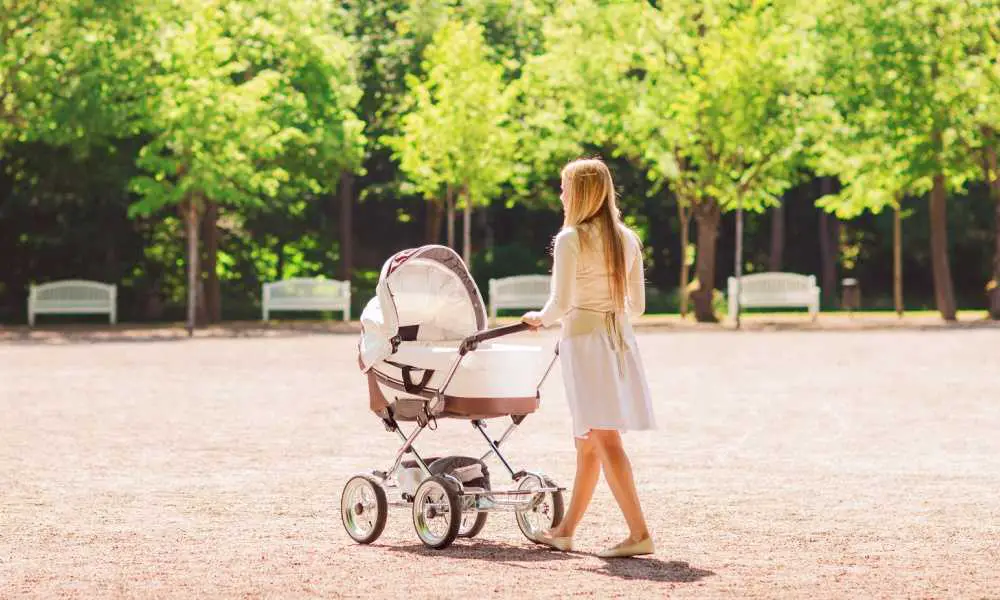 Britax 2017 B-Agile Stroller Review
For over seven decades, Britax has been among the market leaders in child safety technology. This European brand started selling their best-selling car seats in the United States in 1996. From car seats, they have now evolved into manufacturing smart strollers that improve the lives of families all over the world.
One of their proud inventions is the Britax 2017 B-Agile Stroller. It boasts a revolutionary design that is safe, functional, and reliable.
Britax 2017 B-Agile Stroller Features
The Britax 2017 B-Agile Stroller is made from a lightweight aluminum frame that allows for easy maneuvering. It can carry a child that weighs up to 55 pounds. Designed for busy, multi-tasking parents, it easily folds in seconds and using only one hand.
Unlike other strollers that have four wheels, this model from Britax only has three wheels. This feature makes it possible for you to glide through tight spaces, narrow aisles, and packed crowds because it provides a small turning radius.
Additionally, this stroller is also compatible with any Britax infant car seat. It is equipped with the Click and Go System, which ensures a quick and secure connection. You can also connect it with infant car seats from other major brands through the use of accessory adapters that you can purchase separately.
To protect your little one from harmful UV rays, the Britax 2017 B-Agile Stroller is intelligently designed with a larger-than-average canopy made from a durable canvas material. It also has a mesh window to allow for ventilation.
Pros
Easy to collapse using only one hand, perfect for multi-tasking parents
Compatible with Britax car seats and can be modified to snap in car seats from other brands
Comes with adapters to secure a Britax car seat to the stroller
Not hard to assemble
Has a spacious storage compartment under the seat
Additional zippered pocket for secure storage
Three-wheel design allows for easy turns
Comes with a five-point attachment to secure the child in place
Fabric can be wiped clean using a damp cloth
Large enough canopy to provide enough coverage from sun and wind
Comes in five colors: black, meadow (green), red, cyan, and steel (grey)
Cons
The absence of a footrest makes it hard for the child to climb in and out of the stroller
Does not have a tray or cup holder for the child
Tires are made of plastic instead of rubber
Seat padding is not removable and therefore cannot be washed