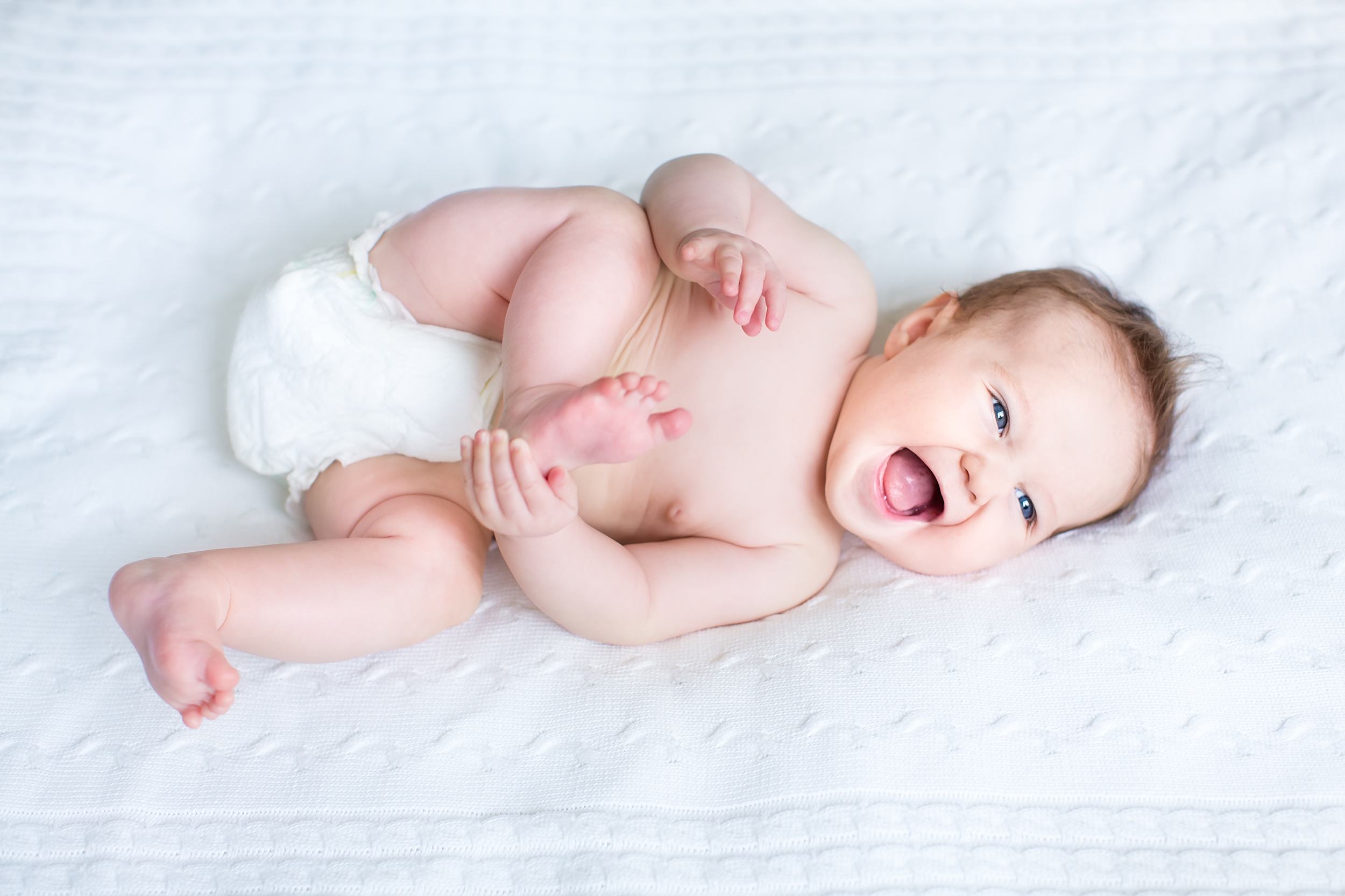 Best Cloth Diapers Of 2017 – Reviews & Buying Guide
What are the best cloth diapers for your little one?
Thinking of trying cloth diapers for your baby? These items have been in the market for a long time, long before disposable diapers were created; thus, they have already proven their reliability. Just make sure to choose the best product, and your little one will reap the benefits.
Why is it good to opt for cloth diapers?
Of course, you want to give the best to your child. Know that numerous parents choose cloth diapers over those that are disposable for their baby's delicate skin for the following reasons:
Cloth diapers are skin friendly
Your baby's skin is sensitive and prone to allergies. Hence, diaper rash is common among babies. Cloth diapers are made from all-natural materials. They don't contain harsh chemicals that can cause skin irritation; disposable diapers do. Furthermore, disposable diapers can cause childhood asthma and infertility among boys.
They are comfortable to wear
Cloth cotton diapers are made breathable to protect your baby's skin from rashes. The disposable ones may give a feeling of dryness only because urine is crystallized. With cotton diapers, fabric liners will draw off urine away from the diaper to keep baby's skin really dry.
Cloth diapering is convenient
In case you run out of diapers in the middle of the night, you need not go to the mall to buy a pack. Cloth diapers are always available. For busy parents, washing machines or diaper service can take care of the soiled diapers.
Cloth diaper costs less
Initially, cloth diapers may cost more, but since they are reusable, it eventually costs less than the disposables. You have to purchase disposable diapers for at least 3 years, or as long as your child needs to wear them. From the time your kids were born, their welfare comes first more than yours. Comfort and convenience are what you always want for them. Cloth diapering can give you both.
What are some important tips when buying cloth diapers?
To take care of a baby's delicate skin, cloth diapers may be the better choice over disposables. However, not all cloth diapers are the same, just as not all babies' skin are the same. As a parent, you need to compare cloth features before purchasing one. Here are some tips to consider when buying cloth diapers
Choose the best fabric
Each cloth diaper is made of unique material with distinct features. Cotton is durable and is expected to last long. Bamboo fiber also makes an excellent diaper material due to its absorbent quality and bacteria resistance. Hemp is also resistant to bacterial growth, but absorbs at a slow rate. Wool is lanolized to make it water resistant but needs more maintenance than the others. Although used in cheap diapers, polyester irritates a baby's skin.
Select the most effective diapering system
A diaper insert has a waterproof diaper wrap that prevents leaks, and an absorbent insert that soaks moisture inside the diaper. The cloth diaper in a diaper wrap catches the poop and pee, while its cover prevents them from soaking. An all-in-one has absorbent materials and a waterproof exterior that prevents leaks. Select the most appropriate diapering system according to your baby's unique body shape.
Choose the one that fits with adjustments
Since a baby grows fast, the ideal cloth diaper is one that suits your baby's developing body. Choose the one that will fit your baby's unpredictable growth as your baby's comfort is of utmost importance. When buying a cloth diaper, make sure that the fabric, fit, and diapering system offer the highest comfort for your baby.
What are the issues and disadvantages associated with cloth diapers?
Sure, cloth diapers are a great choice. But just like any item on the market, they have their share of downsides too. Here are some that you should likewise take note of.
You might experience a diaper shortage
Forgot to wash your baby's used cloth diapers? If you don't have a washing schedule, it is possible for you to run out of diapers. Needless to say, it is a big problem that you should avoid. To prevent this from happening, make sure to store an adequate number of cloth diapers or create and follow a washing schedule.
It requires more work
Compared to disposable diapers, cloth diapers need more maintenance. You need to wash, dry, and fold them. Opting for cloth diapers requires more time and willingness to exert more effort.
You get to touch some 'mess'
Yes, there will come a point when you might need to touch your baby's poop. Just deal with it and you will surely become immune to it as time goes by. These are just some of the disadvantages of using cloth diapers. Just deal with them and know that they are worth all the advantages these items have over the disposable ones.
What are the common cloth diaper mistakes?
While using cloth diapers is undeniably beneficial, it is likewise challenging as well. Here are some mistakes to avoid when it comes to buying and using cloth diapers.
Sticking to a single style
Like other items, cloth diapers come in various styles. As a responsible consumer, it pays to look at each one closely and determine which works best. Sticking to only one style may leave you missing a lot of benefits for your baby.
Failing to buy enough diapers
As mentioned earlier, not having enough diapers on hand can be a problem. See to it that you buy enough for your little one. Failing to do so may lead to your baby's diapers wearing out easily.
However, buying too many is not advisable as well. This is because you might have the tendency to not wash them as much. And guess what? Urine that sits on a diaper for too long may turn into ammonia and damage the fibers of the fabric.
Not following washing instructions
Diapers come in different materials that require different ways of washing. Failure to pay attention to the right way of washing your baby's diaper may lead to damage and other unfavorable happenings. Also, take note that using fabric softener is not advisable most of the time.
If you want to get the most out of cloth diapers, be careful enough not to make the aforementioned blunders and more mistakes.
The Best Cloth Diapers for Your Little One
Cloth diapers have been around forever. Improvements have been made; hence the large number of great options for you. Below are the top cloth diapers that you may want to buy for your baby.
Mama Koala Pocket Cloth Diapers, 6 pcs + 6 Inserts, Jagger, One Size
https://www.amazon.com/dp/B01LVWQY6K
This product is a one-size pocket diaper. It fits babies weighing 8 to 35 pounds. It comes with six free adjustable inserts with three layers of thirsty microfiber. This cloth dialer requires changing every 2 to 3 hours.
Pros
It comes with an outer layer that is breathable and waterproof. It has thermoplastic polyurethane that keeps wetness in
It uses high-quality suede cloth in its inner layer that keeps moisture away from the baby's skin
It provides a trim fit
It can last for a long time—from birth to potty training
It protects the baby from moisture
It offers 1-year quality assurance
It is reasonably priced
It is aesthetically beautiful; it comes with appealing prints and designs
Cons
It is not that absorbent for some users
It is prone to leakage
It becomes too stretchy at times
Naturally Natures Cloth Diaper Inserts 5 Layer - insert - Charcoal Bamboo Reusable Liners with Gussets (Pack of 12) (Grey) liner
https://www.amazon.com/dp/B00MJ8K092
As the name implies, the product is made from bamboo viscose fiber which consists of 71.3 percent bamboo and 28.7 percent polyester. The inserts are fully washable.
Pros
Bamboo is antimicrobial and hypoallergenic
It keeps the baby dry and comfortable
It features five layers of absorbency; it comes with two layers of soft charcoal bamboo fleece surrounding three absorbent microfiber layers
It has the capacity to trap liquid for up to 10 ounces
It prevents messy leaks through its double elasticized gussets
It fits babies of various sizes
It is reusable and durable
It is good for small babies
Cons
It is not that absorbent for some users
It may not suit some toddlers
Rashes may still develop in some babies
It is a bit challenging to wash
Reusable Baby Cloth Pocket Diapers, 6 pcs + 6 Inserts
https://www.amazon.com/dp/B00CJ2OWUG
This product comes with multi-stage adjustable snaps that adjust to different sizes. It includes 6 diapers and six inserts.
Pros
It is soft and comfortable
It is gentle to the baby's skin
It is breathable and has strong water absorption
It lasts long; your baby can use it from birth to potty training phase
It comes with an elastic design to prevent urine leakage and friction on the legs
It uses suede cloth that is highly absorbent; there is no peeling
The exterior is waterproof
It comes with three-layer absorbent microfiber insert
It provides freedom to adjust the size according to the baby's body size
It is easy to use and wash
It is economical
Cons
Leakage may still happen at times
It is not that absorbent for some babies
It does not fit 3-month-old babies
ALVABABY Baby Cloth Diapers One Size Adjustable Washable Reusable for Baby Girls and Boys 6 Pack with 12 Inserts 6BM98
https://www.amazon.com/dp/B00C7JW3GQ
This product comes in an all-in-one size. It is made of microfiber terry cloth. It fits babies weighing 6.6 to more than 33 lbs. The set includes 6 diapers and 12 inserts.
Pros
It is waterproof
It is made of strong absorbent material that is likewise breathable
It contains leg gussets that protect the baby against leaks
It is soft and easy to use
It is strong and comfortable to wear
It can be small, medium, or large because it is adjustable
It is truly washable, dryable, and reusable
It dries faster after washing, which adds convenience to users
Cons
Leakage may still happen at times
It may not be absorbent enough for some babies
OsoCozy - Prefolds Unbleached Cloth Diapers, Size 1, 6 Count - Soft, Absorbent and Durable 100% Indian Cotton Natural Diapers
https://www.amazon.com/dp/B003AJHDQW
This is the best-selling pre-fold cloth diaper on the internet. It is made of 100% unbleached Indian cotton. The size 1 is suitable for infants weighing 7 to 15 pounds. One order includes 6 pre-fold diapers.
Pros
It has superior strength and softness
The lint-free thick gauze weave even makes it stronger and softer
It is highly absorbent and durable
It is of good quality
It is washable and dryable
It has numerous uses. When not used as a diaper, you may use it as burp cloth, polishing rag, or whatever useful material for taking care of your baby
It is easy to maintain and care for
Cons
It is a bit tight on the waist and a bit long
It is not that absorbent for some users
Which is the best cloth diaper for your baby?
From the details discussed above, Prefolds Unbleached Cloth Diapers may be the best buy for your baby. All the featured items claim to have good quality and benefits that a baby needs, but only the unbleached diapers can be used in different ways. This fact may be an additional indication of the product's exceptional durability and reliability. It provides benefits that cover more and wider aspects of baby care.
Of course, personal preferences and situations may define the best item you. As a responsible buyer and a loving parent, you should closely look at each potential product and pay attention to your baby's needs.